This post originally appeared last month on Mod Podge Rocks Blog. Check it out for lots of great craft ideas!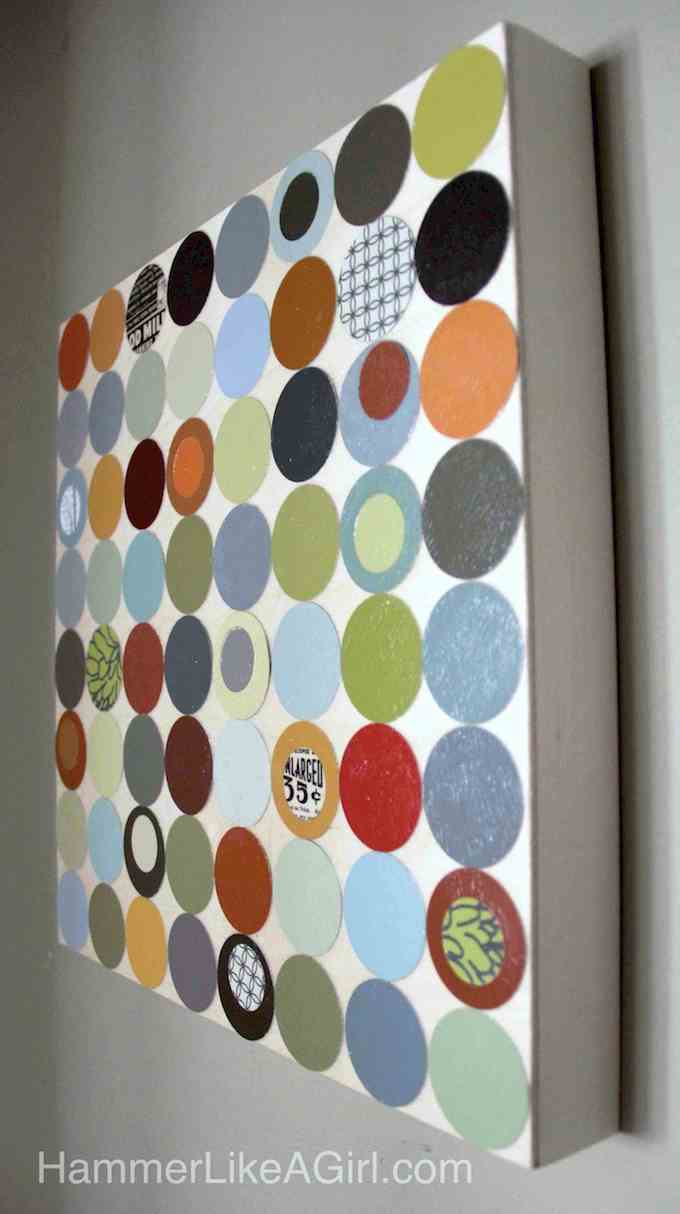 We have always been inspired by the art you see nowadays in Pinterest-land where people use (free) paint swatches. (We've often wondered if the paint suppliers mind this upcycle trend.) We came up with an idea using paint swatches, paper, and large hole punches to create polka dot DIY wall art. It is a simple project that you can easily customize with your own color palette and favorite patterns.
You will need:
Wood panel substrate (we used a 14″ x 14″ wooden painting panel)
Paint swatches in your favorite colors
Decorated papers, optional
Large hole punches (we used 1.75″ and 1″)
Mod Podge Satin
1″ Brush
2″ or so foam brush
Selecting the size of your canvas board:
If you want your polka dots to end exactly at the edge of the canvas, you have to do some math. (My daughter had to help with this part, no kidding.) For us, we were using 1.75″ polka dots so we found a 14″ x 14″ canvas board that was a multiple of that.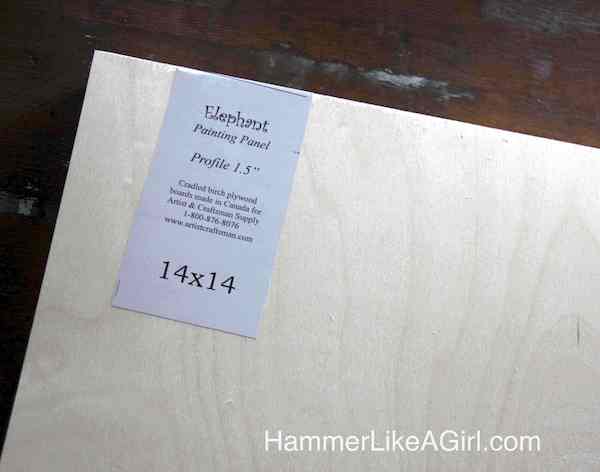 To start:
Gather paint swatches in your favorite color palette.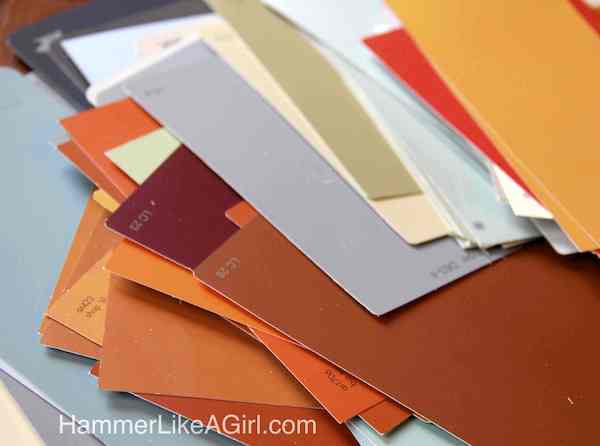 We thought it would be fun to throw in some patterned polka dots as well. We used old magazines, greeting cards and printed file folders.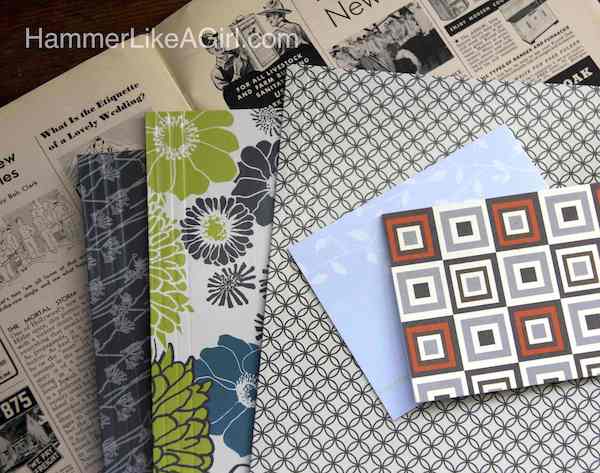 Punch out several polka dots from the papers and swatches.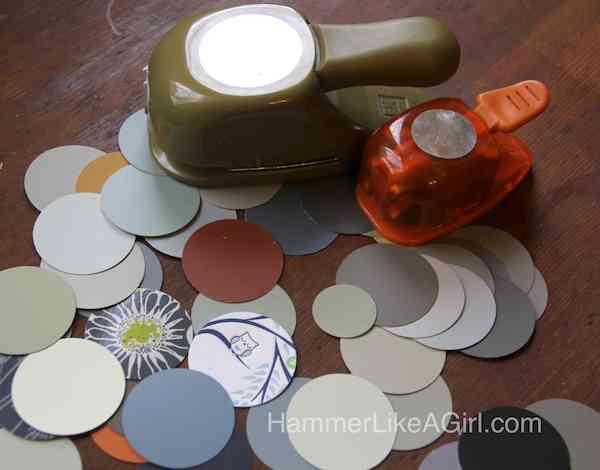 Arrange the dots on the board.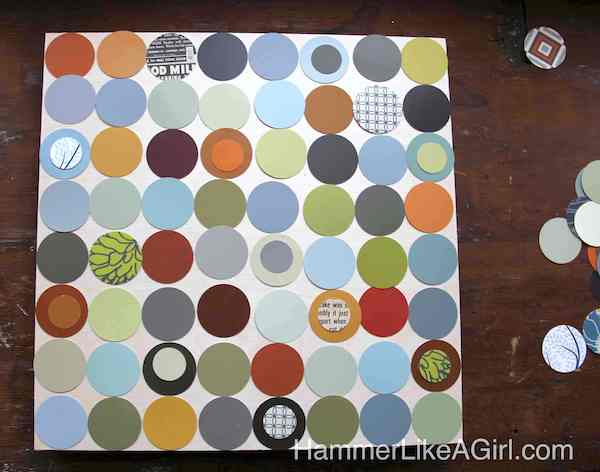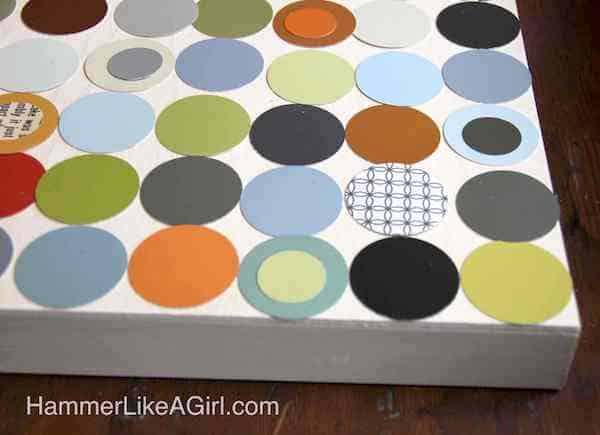 Transfer circles from the canvas board to a working surface (a cell phone pic can come in handy here too in case something spills).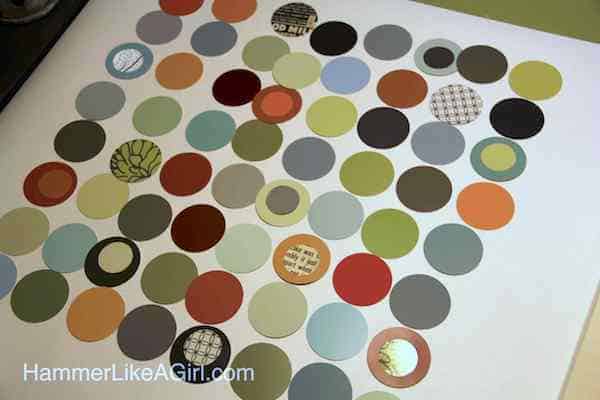 Tip – Before you start Mod Podging the dots to the board:
We had trouble with the paint swatch polka dots curling when we Mod Podged them onto the board. To work around this problem, before you start, coat the back of the dots with Mod Podge first. They will curl when you do this, but as they dry, they flatten out. After the dots are flat and dry, you are ready to start Mod Podging them onto the board.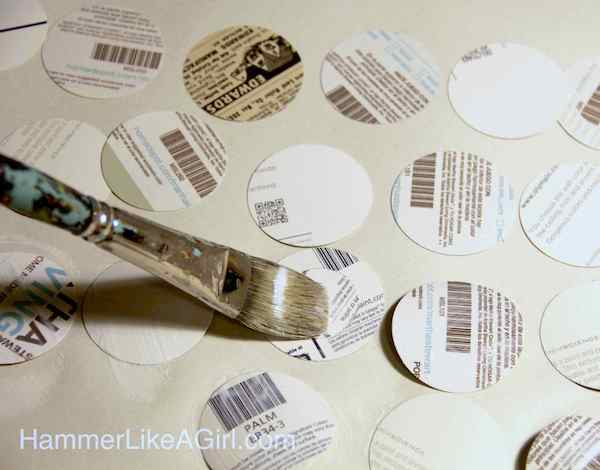 Ready to Decoupage:
Begin by spreading Mod Podge onto the board and to the back of the polka dots. Working with one dot at at a time, place a dot onto the board, and use the brayer to decoupage down the dot. The dots do slide around, especially on the first row, use your finger to hold the dot in place while braying.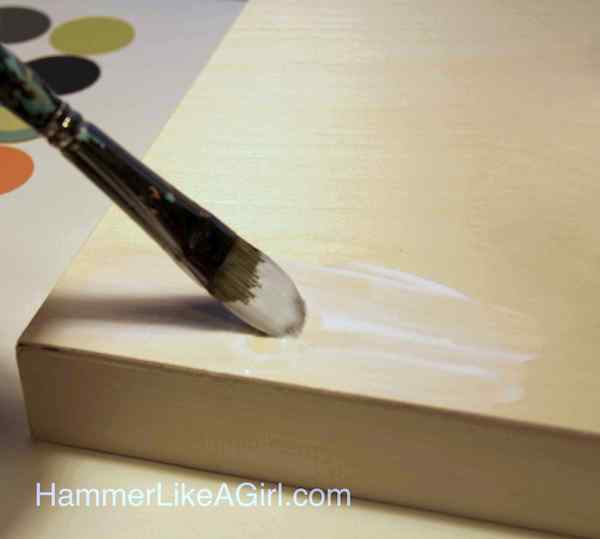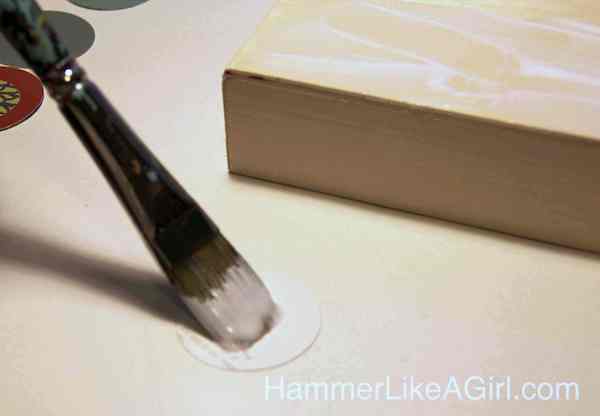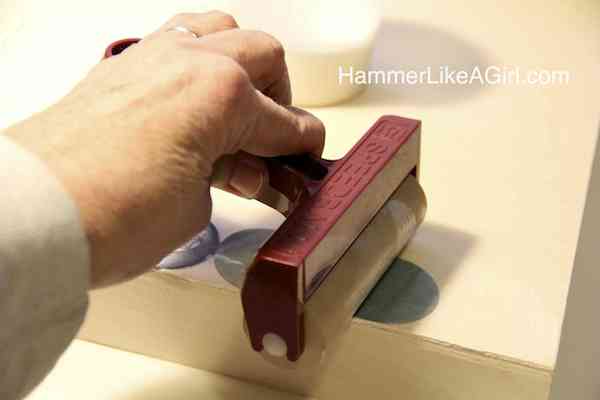 Continue working dot by dot, row by row until the entire canvas board is covered with dots.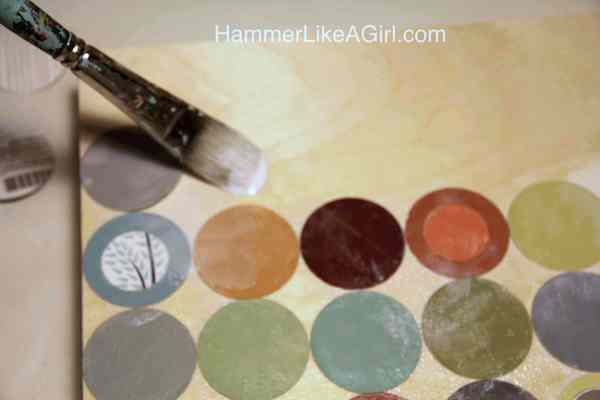 Let dry for 2 or more hours, then use a foam brush to coat the entire surface with a generous layer of Mod Podge Satin.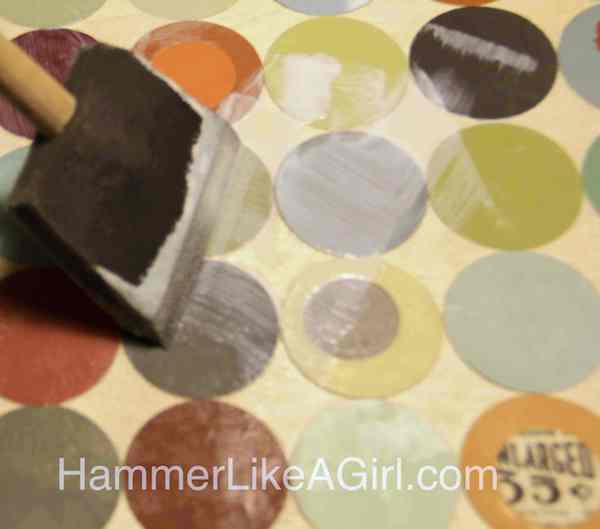 We wanted a "stippled" texture instead of brushstrokes. To achieve this, after the surface is coated with Mod Podge, gently roll the brayer over the wet Mod Podge. Be careful to not press hard or roll over one area more than once, the paper may start to peel up. And who wants that? :)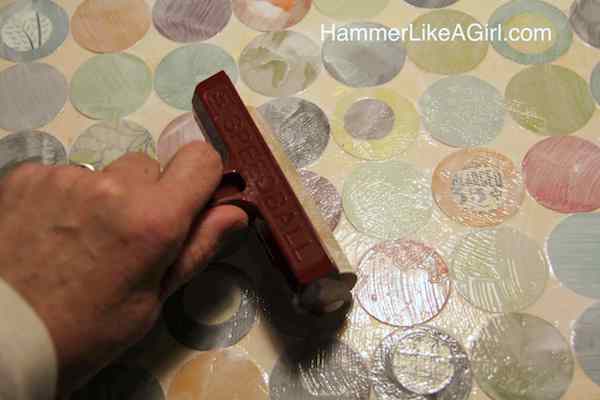 Let it dry and that's it – original polka dot art. Good luck and let us know if you give this idea a try!
To see more of Heidi's artwork, visit her at Old Stuff. New Stories.